Last 5th of March we went to Lanzarote to start with Linda's rescue process.
The very first thing we always do is a health check. We have already made a blood test and a complete medical examination. She is quite skinny and shows low muscle mass, but a priori she seems to have good health. We counted with the help of the vets Aldo Gutiérrez, from Rancho Texas, and Marga Azcorra, from Tías Veterinarian Hospital, and personnel of CITES and SEPRONA and we want to say thanks for their collaboration.
Now we only need to wait for the results of the blood test, and soon, very soon, at the end of April or beginning of May we will come back to Lanzarote, but this time to bring her back with us to the rescue centre.  We will keep you updated.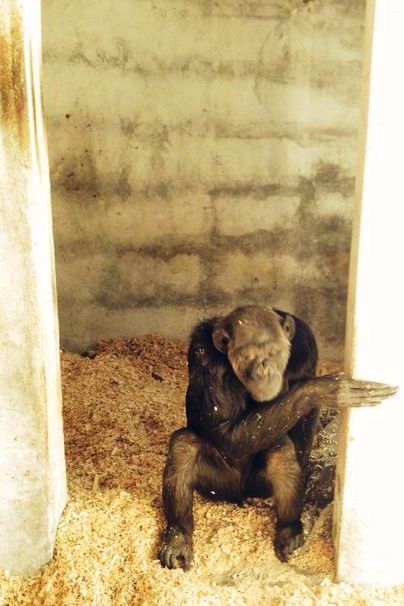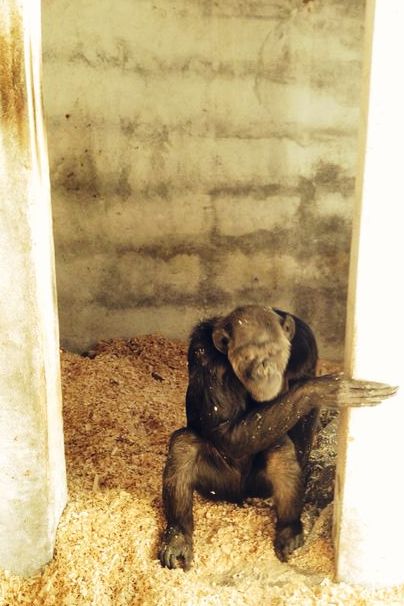 It's only short until she can enjoy living with others of her own species. This is why we are asking you for help. Maybe you can help Linda with only 1euro a month www.teaming.net/mona-feedachimp
Or by making a donation at www.justgiving.com/help-us-rescue-linda
or by bank transfer at La Caixa, ES 22, 2100-3078-97-2100532504, swift: CAIXESBBXXX   (Using Linda as the Concept)
Thanks a lot!
Fundraising Dinner to Help Rescue Linda
Please join us at our fundraising event!
SATURDAY, 26th APRIL 2014 AT THE COPTHORNE LONDON GATWICK HOTEL AT 7.00PM
There will be an auction, raffle prizes and plenty of good company with fellow primate lovers!  Tickets priced at £20 per person include hot/cold buffet and complimentary glass of wine/juice.  Pay Bar will be available all evening.  Dress code: smart/casual.  Accommodation has been discounted for anyone attending this charity event.
More info and bookings at: http://eepurl.com/MBwMf