We're fast approaching Valentine's Day and it's time to start thinking about what gifts you might purchase to adorn your loved ones and make them feel special! But what could be more romantic than buying a gift that can not only be enjoyed by your sweetheart, but extends that kindness and compassion in a way that can help others too?
At Mona Chimpanzee Sanctuary we have lots of ideas for meaningful gifts that will really show that special person you love them. Take a look at our suggestions:
Working Holidays
Giving your loved one a special experience can sometimes mean so much more than a material gift. Our short stay working holidays allow lucky guests to join our experienced care team and become immersed in the day to day life at the sanctuary. Not only will they have an unforgettable experience working closely with the majestic wildlife at Mona, but they will make a real contribution to the welfare of our incredible rescue animals.
Adopt a Chimp
Adopting one of our rescue primates is a very unique and thoughtful gift because it creates a special link between your beloved and one of our closest non-human relatives. The adopter will receive news about the life and adventures of their new furry friend, be updated on their health and their relationships within the group and, what's more, have a wonderful warm feeling knowing that your monthly contributions are making a hugely positive impact on the lives of the animals at the sanctuary.
A Special Gift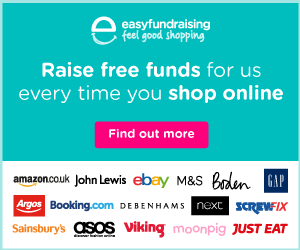 If none of the options above are right for you then you can still help MONA whilst shopping for that special gift. 
Easyfundraising is a great website where you can help MONA raise funds simply by doing your everyday online shopping with over 4000 big name retailers like Amazon, Argos, John Lewis, ASOS, Booking.com, eBay, Boden, and M&S. 
If you are visiting Mona or joining us for a working holiday, why not book your travel tickets through one of the retailers? 
Every time you shop, we receive a small donation to say 'thank you' and it's completely free too!