SHARP ELECTRÓNICA ESPAÑA is collaborating with MONA's research projects.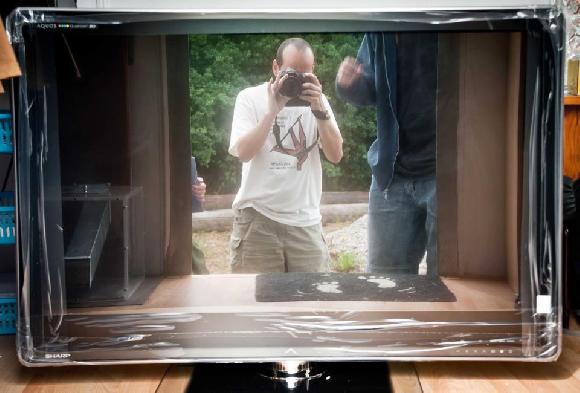 SHARP has placed a last generation LED 3D de 46″ Television on deposit in MONA. This is making possible an innovative research on sensorial enrichment which is meant to improve and optimize the socialization and integration of new rescued chimps in already established groups. The aim of it all is to improve their wellbeing. By projecting images of chimpanzees, in a high quality and almost real size, we expect that the latest chimps arrived to MONA (Tom, Coco & Bea) get familiar with their family-to-be and therefore the whole process of integration becomes easier. Thanks to 
Sharp
 & Ms. Setsuko Nakajima for the interest and collaborations with our project.