Today Toni "visited" the dentist. Well, we'd better say the dentist visited us at MONA. Everything has been recorded by the cameras of the program Veterinaris. It will be aired in TV3 in their new season.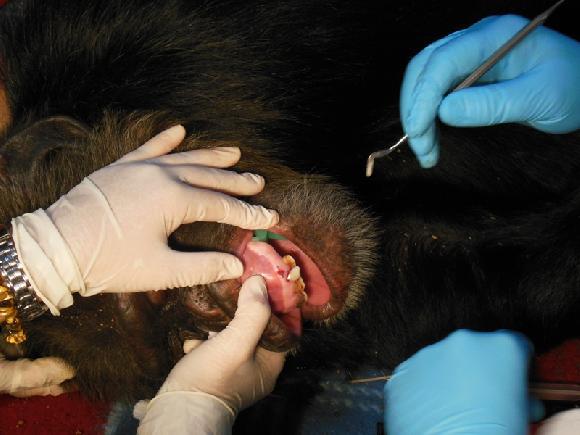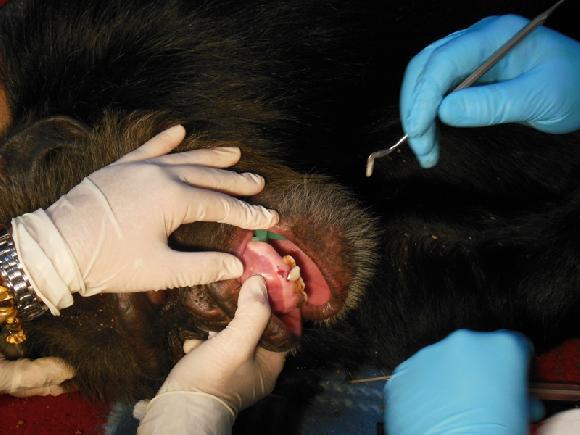 As we had to make Toni a health check-up, we took the chance to also check his mouth, as he needed it badly! Gerardo and Liliana, from
Ruales Dental Clinic
(Vilassar de Mar), have generously improved a lot Toni's life with a root canal in a canine, a reconstruction of an incisive and a dental hygiene.For the health check-up we also counted with the help of our usual extern vet Josep, from
El Vellmarí Veterinarian Hospital
(Lloret de Mar). Now we only need to wait for the blood test results and Toni can be happy until next chek-up.But this was not all. Everything was recorded by a TV crew of the program
Veterinaris of channel TV3.
They are having new episodes to come after January, and one will be about our beloved Toni.