From the 31st March to the 1st April William C McGrew learnt all about the rehabilitation and resocialization work, taking place at the MONA Foundation's Rescue Centre in Riudellots de la Selva.
One of the main objectives was to conduct a workshop about the research projects that MONA has undertaken over the last few years on the subjects of human evolution and animal wellbeing.
On the 31st March and 1st April, William C. McGrew, Professor in Biological Anthropology at the University of Cambridge, came and visited, for the fist time, the Mona Foundation's Primate Recovery Centre.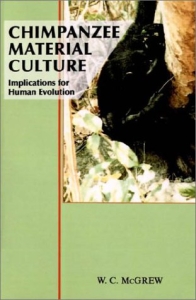 Professor McGrew, who is based at the Leverhulme Centre for Human Evolutionary Studies, has focused his work mainly on issues such as the evolution of material culture, technology of chimpanzees, the socio-ecology of primates, handedness, and the rehabilitation of great apes. As Olga Feliu, director of the Mona Foundation, comments, "For us, it is always a honor to have well known primatologists show interest in the work we do here at our Centre. It is a great opportunity for such prominent people from the world of primatology to get to know how we work, first hand, and the work we have been doing over the past 10 years in the protection and conservation of primates".
Dr Lisa Riley and Lucy Birkett joined Professor McGrew on the visit; the focus of their main research is in areas such as social learning, animal wellbeing and the psychopathology of abused primates. As

Dr. Miquel Llorente

, head of MONA's Research Unit, says, "one of the most positive aspects of this visit is the exchange of ideas regarding the different areas of research that both institutions are undertaking. There are many common links between us, as both groups are interested in combining basic primatological knowledge – applied particularly in the field of human evolution – with the development of projects focused on animal wellbeing. In our opinion this is one of the most ethical and positive ways of working for the animals at our centre. Whilst we are learning more about our own species, we are also learning more about the status and wellbeing of all the individuals housed at MONA and can take appropriate measures to improve their situation".
When Olga Feliu visited Cambridge in November 2010, she began to get in touch with her contacts in order to prepare for this current project. "Professor McGrew has always been involved and interested in the protection of primates in our country. In the 80s and 90s he worked with the Templers, contributing to the work that the couple had developed in Can Miloca, a temporary shelter for primates in Breda (Girona), dedicating itself to the rescue and relocation of chimpanzees and other primates that, in the past, had been used primarily, on the Spanish coast as a tourist attractions" Olga Feliu says, who also worked with the Templers before founding MONA.
Further info at: info@fundacionmona.org / 972 477 618