Last Saturday the MONA Foundation took place in their first market, the first one of many markets to come throughout the year. We are thrilled to report that our stall, to help raise money for the foundation, was a great success.
Next market will take place on St. George's day, at Rambla de Catalunya, Girona.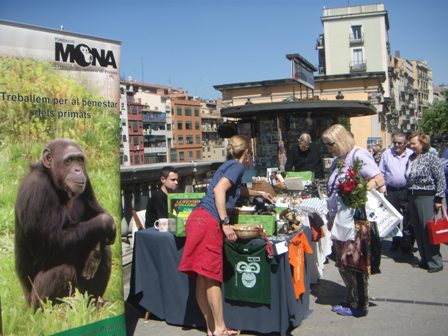 Second hand books, games and toys and household items were offered at amazing prices! Dozens of people came to buy something, to support us, to enquire how to collaborate with us or just to learn about the work we do in Riudellots.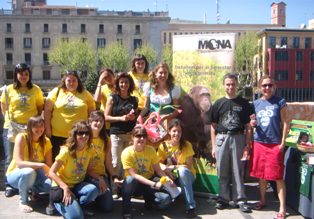 We take this opportunity to congratulate a "neighbor" of ours from Riudellots who passed by our stall with her "hen" party and to wish her all the luck in the world!Do not forget, you are invited to our stall at the next market, to celebrate
Saint George's day, and takes place at the Rambla de Catalunya
, Girona, where you will be able to buy r
oses, second-hand books, MONA products and also vibrant accessories using recycled materials and seeds brought from Kenya
to support local communities.We would like to thank very much our volunteers who organised everything, Girona's City Council and everyone who visited us there!
We hope to see you at the next one!