We are proud to announce that the F.C. Barcelona decided to support our cause by donating a Signed Football Top.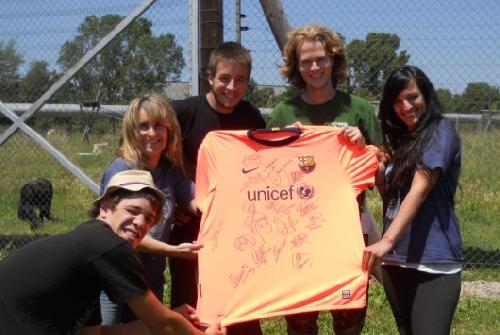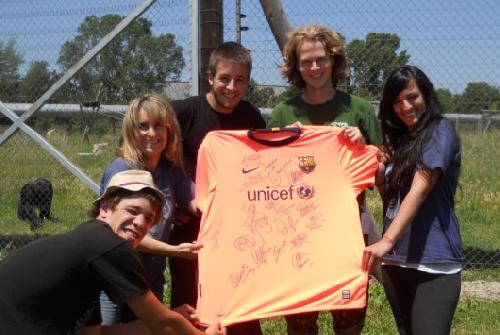 Therefore, all you F.C. Barcelona fans, animal lovers and especially friends of MONA, we are pleased to inform you that by leaving our chimpanzees only a small donation we offer you a chance to take home a unique football shirt, signed by the best team in the history of this club, season 2010-2011, the team that lead by Pep Guardiola won the League, the Champions League and the Super Copa de España"!!!
The winner of this raffle will receive the F.C. Barcelona Shirt, signed by nearly all of the players of the Pep Team: Messi, Piqué, Puyol, Xavi, Fàbregas, Villa, Mascherano, Dani Alves, Alexis, Alcántara, Pinto, Pedro, Keita, Abidal, Cuenca and Fontàs.
In order to purchase numbers for this raffle (only 2€ each) and win this extraordinary football shirt you can follow this link www.justgiving.com/FC-Barcelona-for-mona , decide on the amount and leave your details so we can contact you once we have drawn the winner. Or if you are close by you can visit us at the MONA Primate Rescue Centre in Riudellots de la Selva (Spain) and purchase the numbers right at the counter.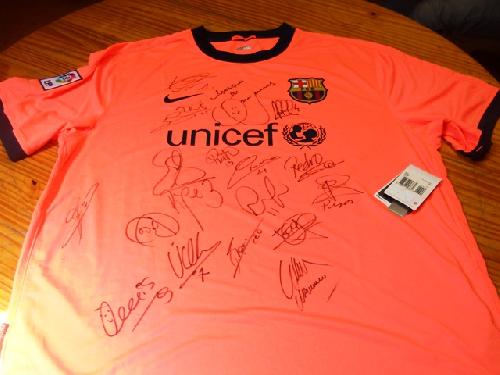 Everyone at the MONA primate rescue centre wants to thank the F.C. Barcelona Team for joining our cause. We are very grateful for their generosity and as always we want to thank all our members, sponsors, supporters … because without your help we would not be able to rescue and rehabilitate all these primates!
On behalf of Waty, Charly, Nico, Africa, Bongo and all the other rescued chimpanzees living at the centre … thank you very much!
The drawing of the prize will take place on Sunday September 1, 2013! *
*The drawing of the prize will take place on that date if the minimum goal amount of 4000€ has been reached. If we fail to reach the minimum amount until that date, the drawing will be postponed until the set goal amount has been accomplished (we will keep you updated).
The winner's name and possibly a picture with the shirt will bepublished in the media by MONA (web, newsletter, Facebook, etc.)